22 Mar

De Taylor-Burton diamant

Elizabeth Taylor was een opmerkelijke vrouw, zowel op het witte doek als in haar persoonlijke leven. Hoewel we ons niet al te diep in dat laatste zullen wagen, kunnen we haar indrukwekkende juwelencollectie niet negeren. De twee meest indrukwekkende stukken van deze collectie zijn de Krupp diamant en de Taylor-Burton diamant.
Taylor-Burton diamant
De Taylor-Burton is genoemd naar zowel Elizabeth Taylor zelf als haar echtgenoot Richard Burton, die deze kostbare steen in 1969 kocht. De oorspronkelijke ruwe diamant werd drie jaar eerder in Zuid-Afrika ontdekt en woog maar liefst 241 karaat.
Kort na de vondst werd de diamant peervormig geslepen, wat resulteerde in een diamant van 69,42 karaat. Hij werd eerst verkocht aan Harriet Annenberg Ames. Zij vond de diamant te groot om als halsketting of ring te dragen en vreesde met zo'n kostbaar juweel over straat te lopen. Ze besloot afstand te doen van de diamant, want hem alleen in een kluis laten liggen zou zonde zijn.
De koper was het luxemerk Cartier. Zij noemden het de Cartier diamant en plaatsten het in een halsketting. Kort daarna werd hij verkocht aan Richard Burton die hem aan zijn vrouw Elizabeth Taylor gaf. De diamant stond eerst bekend als de Cartier-Burton diamant. Uiteindelijk kreeg hij zijn uiteindelijke naam kreeg: de Taylor-Burton diamant.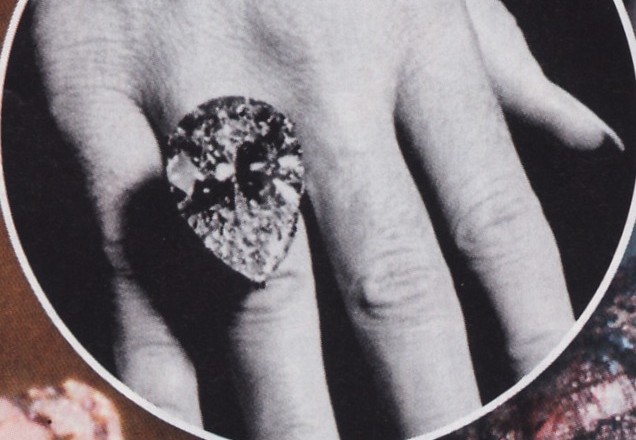 De veiling van de Taylor-Burton
Na de tweede echtscheiding van het Taylor-Burton echtpaar, veilde Elizabeth Taylor in 1978 de diamant. Er werd uiteindelijk het indrukwekkende bedrag van 5.000.000 dollar voor betaald. De opbrengst van deze veiling werd gedoneerd aan de bouw van een ziekenhuis in Botswana.
De huidige eigenaar van de diamant is Robert Mouawad; hij vond dat de diamant een paar ruwe kantjes had. Daarom heeft hij hem laten her-slijpen met als resultaat een vernieuwde Taylor-Burton diamant van 68 karaat.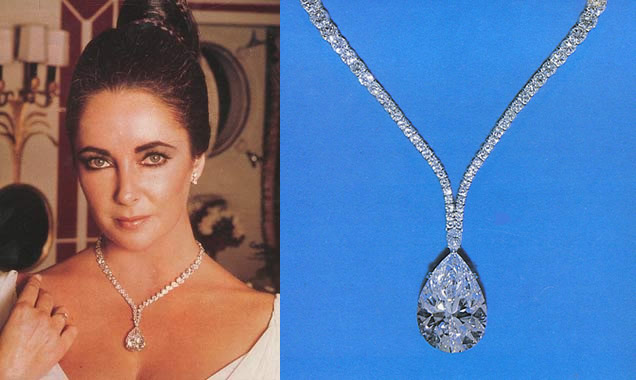 Elizabeth Taylor's juwelen collectie
Hoewel 5 miljoen dollar een hoop geld is, zeker in de jaren '70, is het nog maar een klein deel van de complete juwelencollectie van Elizabeth Taylor. Haar collectie werd bij haar dood geschat op 150 miljoen dollar. Deze bevatte indrukwekkende namen zoals de La Peregrina Pearl die ooit toebehoorde aan koningin Mary I van Engeland.
Bezoek ons
Tot op de dag van vandaag hechten wij veel belang aan diamanten. Vandaag symboliseren diamanten de eeuwige liefde tussen twee mensen. Men gelooft dat als je een verlovingsring om de vinger van je geliefde schuift, deze persoon instinctief zal weten of jij de ware bent. Er is maar één manier om daar achter te komen! Wie weet, misschien hebben diamanten nog steeds speciale krachten?
Bezoek ons en laat u betoveren door de diamanten van het Diamant Museum.