28 Dec

Groene diamanten | Diamantkleur beïnvloed door straling

Als je hoort dat groene diamanten hun kleur krijgen door straling, maak je je misschien zorgen. Dat hoeft natuurlijk niet. Groene diamanten lijken in niets op kryptoniet uit het Superman-universum; het heeft geen nadelige effecten op de geest of het lichaam.

De groene kleur van deze gekleurde diamanten kan worden toegekend aan de hoeveelheid straling waar ze tijdens het vormen aan werden blootgesteld. Dit gebeurde honderden, of zelfs duizenden,  jaren geleden. Als gevolg zijn de groene diamanten tegenwoordig onschadelijk.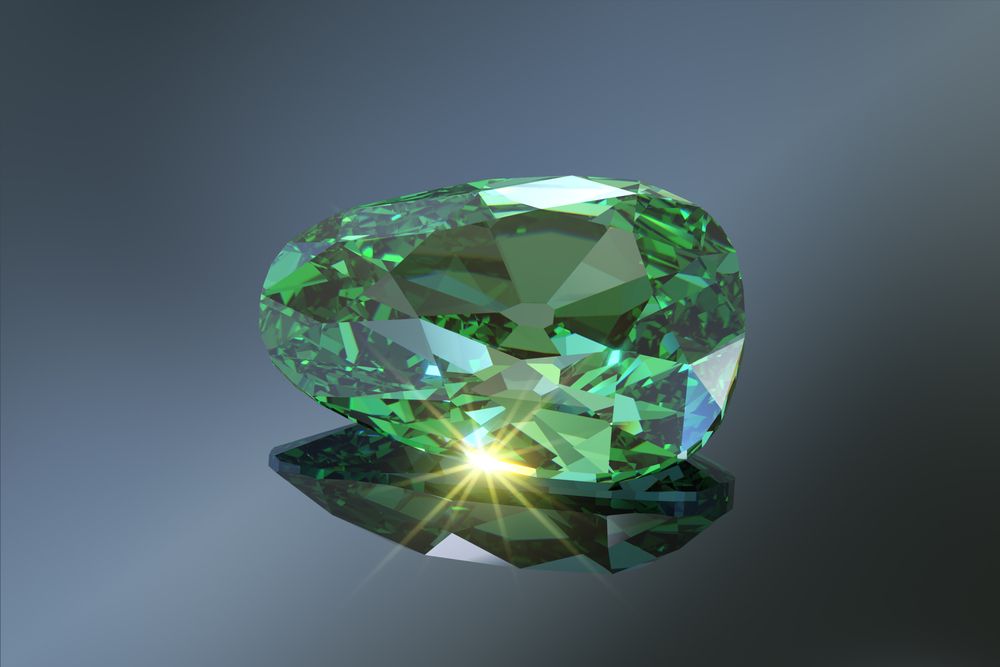 Diamant kleurclassificatie
Vanwege de unieke oorsprong van deze gekleurde diamanten kunnen groene diamanten niet zo gemakkelijk worden geclassificeerd als de meeste andere diamanten. Misschien heb je wel eens gehoord van type Ib, type IaB en type II. Deze classificatie is gemaakt om de manier waarop diamanten infrarood en ultraviolet licht absorberen weer te geven. Dit bepaalt hoe we hun kleurzuiverheid zien. De kleurbron voor groene diamanten is straling waardoor deze classificatie minder zinvol is.
De kleur van smaragd
Hoewel eveneens smaragden als groene diamanten een groene kleur hebben, is de bron van hun kleur compleet anders. Smaragd is een variëteit van het mineraal beryl met 'onzuiverheden' die worden veroorzaakt door sporen van chroom en soms vanadium. De oorsprong van de kleur in smaragden en groene diamanten verschillen aanzienlijk.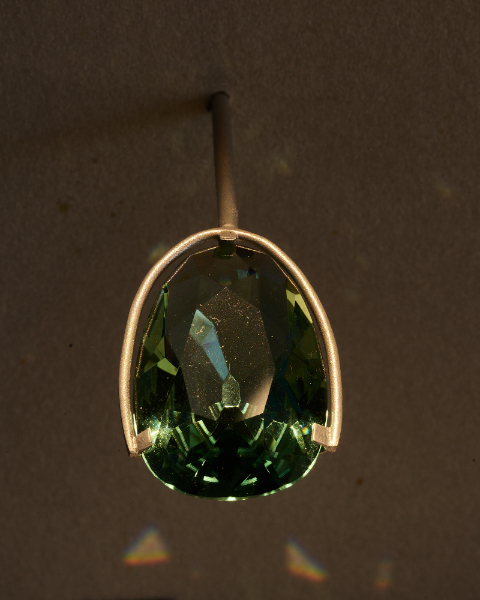 Groene diamant van Dresden
Een van de bekendste groene diamanten is de Dresden diamant. De geschiedenis van deze diamant gaat terug naar 1722 toen Augustus III van Polen hem kocht van een Nederlandse koopman. De naam is afgeleid van de Duitse stad Dresden, waar het de afgelopen twee eeuwen werd tentoongesteld.
Deze zeldzame groene diamant van 41 karaat is gezet in een prachtig hoedornament met twee andere grote diamanten en in totaal 411 kleinere diamanten. Het kan nog steeds worden bekeken in de New Green Vault, het kasteel van Dresden.
Echter, wat deze diamant speciaal maakt, is het vermogen om synthetische diamanten te identificeren. Het wordt vaak gebruikt om te controleren of een groene diamant natuurlijk of kunstmatig is.