21 Dec

Bruine diamanten – chocolade, champagne en cognac

Bruin is geen ongebruikelijke kleur voor diamanten zoals blauw of paars. Het is zelfs de meest voorkomende diamantkleur ter wereld. Vanwege de grote hoeveelheid bruine diamanten waren ze nooit echt in de trek als sieraden, maar werden ze gebruikt voor industriële doeleinden.

In de jaren '80 startte in Australië een marketingcampagne om het gebruik van bruine diamanten voor sieraden te promoten. Deze campagne was zeer succesvol. Mede dankzij beroemdheden als Halle Berry, Jennifer Love-Hewitt en Teri Hatcher die "chocoladediamanten" begonnen te dragen.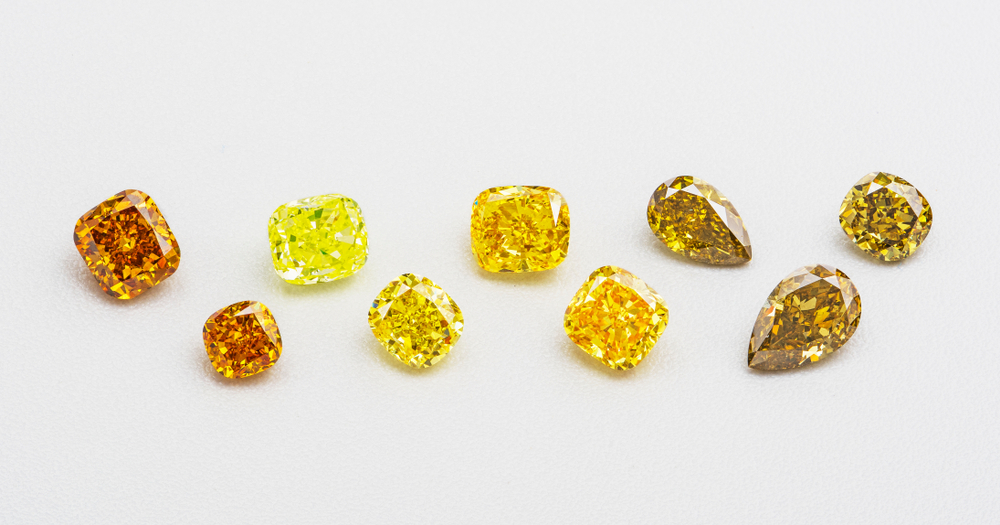 Er zijn veel variaties als het gaat om bruine diamanten. Champagnediamanten variëren bijvoorbeeld van diamanten met een lichtbruine tint met een gouden gloed – waardoor ze een uitstekende keuze zijn voor sieraden  – tot donkerbruine diamanten die bekend staan als 'donkere champagne'.
Cognac is een andere bruine diamantkleur die behoorlijk populair is. Deze donkerbruine diamant lijkt vuur te bevatten, gecombineerd met een diep gouden tint. Hierdoor onderscheid dit type zich in de wereld van diamanten.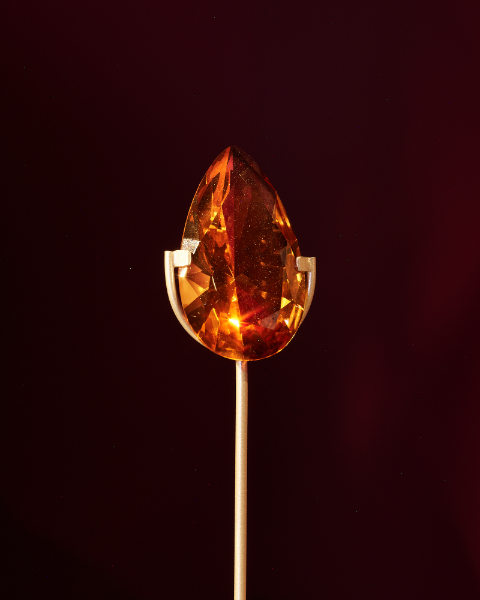 Beroemde bruine diamanten
Er zijn ook enkele geweldige bruine diamanten die indruk maken door hun grootte. Zo werd The Golden Jubilee ontdekt als een diamant van 755,5 karaat die later werd geslepen tot een diamant van 545,67 karaat. Omdat de diamant bruin is en veel gebreken vertoonde, van scheuren tot insluitsels, werd deze in eerste instantie niet als waardevol beschouwd.
De diamant werd gebruikt om nieuwe snijgereedschappen en technieken te testen, wat langer dan twee jaar duurde vanwege de grootte van de diamant. Het resultaat was voor de meesten verbazingwekkend. De diamant werd niet alleen mooi, maar ontving ook de titel als grootste gefacetteerde diamant ter wereld. 
Zelfs met deze titel stond de diamant nog een decennium langs de zijlijn, voordat deze werd gekocht als cadeau voor de 50e kroningsdag van koning Bhumibol Adulyadej van Thailand. De diamant werd zelfs gezegend door paus Johannes Paulus II, de hoogste boeddhistische patriarch en de hoogste imam in Thailand. The Golden Jubilee bevindt zich nu in het Koninklijk Thais Paleis als onderdeel van de kroonjuwelen. De waarde wordt geschat tussen de 4 en 12 miljoen dollar. Niet slecht voor een diamant die enkel gebruikt werd om nieuwe gereedschappen te testen.