15 Mar

Princie Diamond sold for record value of $39,3 million

Famous diamonds will always attract both collectors and investors. The Christie's auction of the 300 year old Princie Diamond was no exception. This fancy intense pink diamond weighs 34.65 carats and has a clarity grade of VS2.
Characteristics of the Princie Diamond
What is most impressive about the diamond is its fluorescence. Only 40 diamonds graded by the GIA have the same orange-red fluorescence that makes the Princie Diamond so special. Of these 40 diamonds, the Princie is the largest.
These characteristics make the Princie Diamond one of the most impressive diamonds in the world. It ranks among the five best pink diamonds in both size and value. Only legendary names like the Koh-I-Noor can best it. This attracted a lot of interested parties leading to the 39,3 million an anonymous buyer bid for it.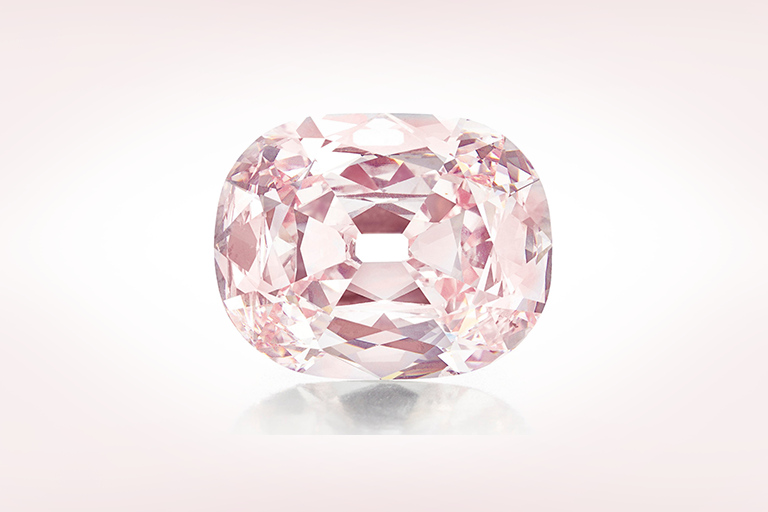 Origin of the Princie Diamond
It is no wonder that such an amazing diamond was long kept in a royal vault. The Princie Diamond likely originated from the Golconda area. The Golconda mines are in fact known for the amazing diamonds that are found there. The largest and most radiant pink diamonds usually trace their origins back to this particular area.
The most perfect diamonds discovered in the Golconda mines were always reserved for kings, queens and princes. For a long time the gem was the property of the Nizam of Hyderabad – one of the wealthiest monarchs of India prior to the founding of the Republic of India.
Why is it called the Princie Diamond?
You might wonder where the gem got its name. The diamond remained hidden from the public for hundreds of years until Van Cleef & Arpels bought it at a Sotheby's auction in 1960. At a party celebrating the purchase, the diamond was named after one of the guests of honor: the 14-year old Sayajiran Gaekwad – the son of Sita Devi – who was also known as Princie.