01 May

The Ashberg Diamond: one of the most famous amber-colored diamonds

The dark brownish-yellow diamond with cushion shape belongs to one of the most famous diamonds worldwide. The diamond is named after Mr Ashberg, a Stockholm banker who bought it in 1934 from the Russian Trade Delegation. At the moment the stone is owned by the auction house Christie's.
The four C's of the Ashberg diamond
The sum of the characteristics makes the diamond unique and very attractive:
Colour:
Amber or brownish yellow with a glance of orange (type Ib). Nitrogen atoms are scattered over the crystal and absorb visible light in the blue region of the spectrum. This causes the complementary yellow color. The plastic distortion causes the brown color in some places.
Cut-shape:
cushion-shaped
Carat weight: 
102.48 carats – this is exceptional for a yellow diamond.
Clarity: 
The exact clarity grade is unfortunately not known.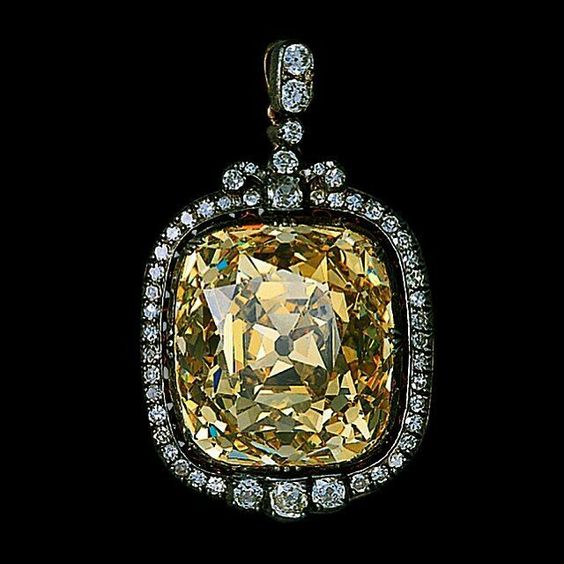 History of the Ashberg Diamond
The diamond is one of the first diamonds discovered in South Africa in the mid-1860s and used to be part of the Russian Crown Jewels, a collection that started in 1719. After the 1920s, the Crown Jewels were transferred to the Kremlin Diamond Fund. In 1934 a Russian trade delegation visited Sweden and sold the Ashberg Diamond to Mr Ashberg. The gem was mounted to a diamond necklace and displayed at an Amsterdam Exhibition a few years later. In 1959 it was put up for sale, however, the buyer remains unknown. In the '80s the stone was failed again to reach its reserve at the auction.