24 Apr

The Spirit of de Grisogono | Largest black diamond ring

Black diamonds are very rare. Natural black diamonds have a unique composition that makes them stand out from other colored diamonds. That's why black diamonds often go under a different name: carbonado. Of all black diamonds, the Spirit of de Grisogono was the largest rough black diamond ever found.
Unique diamond cutting technique
Its size was emphasized by the Mogul diamond cutting technique. This cutting method was developed in India several centuries ago and can be seen in a number of historic diamonds. The Mogul cut is suited well for black diamonds as it has little regard for symmetry and brilliance, which for a black diamond are far less important than for colorless and fancy colored diamonds.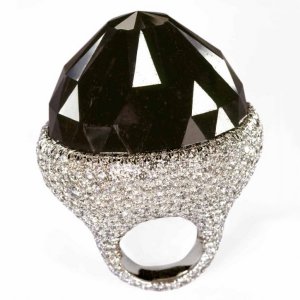 The Spirit of de Grisogono ring
The Spirit of de Grisogono is now a 312.24 carat diamond which makes it the 5th largest cut diamond in the world. This black diamond is set into a white gold ring surrounded by 702 white diamonds weighing 36.69 carat.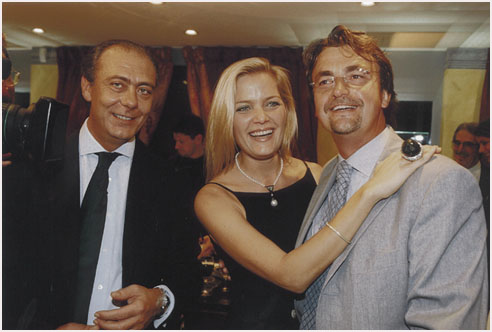 Visit us
To this day, we still attach great importance to diamonds. Today diamonds symbolize the eternal love between two people. It is believed that if you put an engagement ring on your loved one's finger, this person will instinctively know if you are the one. There is only one way to find out! Who knows, maybe diamonds still have special powers?
Visit us from visit 27 May and be enchanted by the diamonds of the Diamond Museum.