22 Feb

The Biggest Cut emerald in the world

Some people have almost everything, but only one person in the world has the world's largest cut emerald. This enormous gemstone named Theodora – God's gift – weighs 57,500 carats, which is equivalent to 25 pounds or 11.5 kilograms.

The origin of the emerald is a bit of a mystery, but we are told that it was mined in Brazil and cut in India. The company that mined the emerald is as yet unknown. It is said to be a smaller mining company.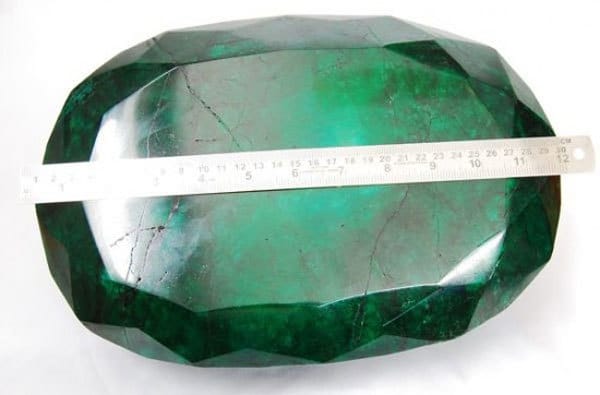 Fifth largest emerald ever found
The Theodora is the fifth-largest emerald ever found. Since the emerald is opaque instead of translucent, the owner decided to cut the emerald as a whole. An opaque emerald isn't ideal for emerald jewelry, but the largest cut emerald does have plenty of bragging rights.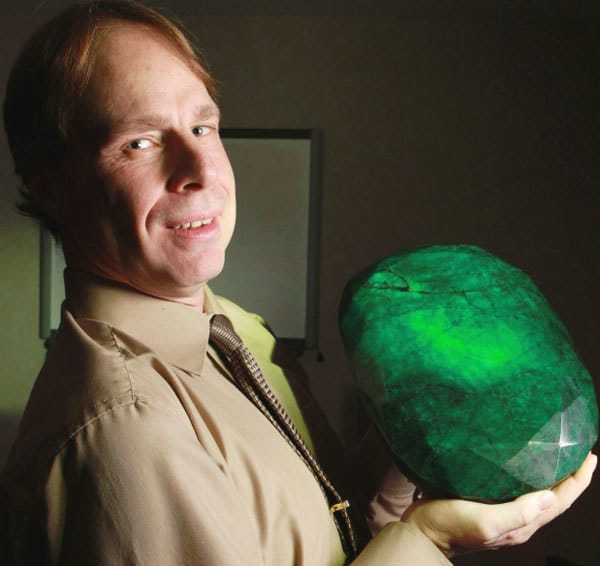 Theodora up for auction
The Theodora was auctioned in Canada; prices started at 1,15 million dollars but the hopes of the seller soar much higher than that. He expected at least 2 million and believed 2,5 million was reasonable. We haven't found any further information about the auction and how it went down.
The authenticity of huge emeralds is often questionable
There's some concern over the authenticity of the stone. Some miners aren't trustworthy and make claims of enormous emeralds that are in fact just smaller emeralds combined. This emerald has undergone many tests though and has been proven to be genuine. The sheer size and weight of this emerald are definitely impressive.