22 Mar

The Taylor-Burton diamond

Elizabeth Taylor was a remarkable woman both on the big screen and in her personal life. While we won't venture too deep in the latter, we can't ignore her impressive jewellery collection. The two most impressive pieces of this collection are the Krupp diamond and the Taylor-Burton diamond.
Taylor-Burton diamond
The Taylor-Burton is named after both Elizabeth Taylor herself and her husband Richard Burton who purchased this precious stone in 1969. The original rough diamond was discovered three years earlier in South-Africa weighing an impressive 241 carats.
Shortly after being found, the diamond received a pear-shaped cut resulting in a diamond of 69,42 carats. It was first sold to Harriet Annenberg Ames. She found the diamond too large to be worn as a necklace or ring, fearing to walk the streets with such a precious piece of jewellery. She decided to part with the diamond, because leaving it in a vault would be too much of a waste.
The buyer was the luxury brand Cartier. They named it the Cartier diamond and placed it in a necklace. Shortly afterwards it was already sold to Richard Burton who gifted it to his wife Elizabeth Taylor. It was first known as the Cartier-Burton diamond before receiving its final name: the Taylor-Burton diamond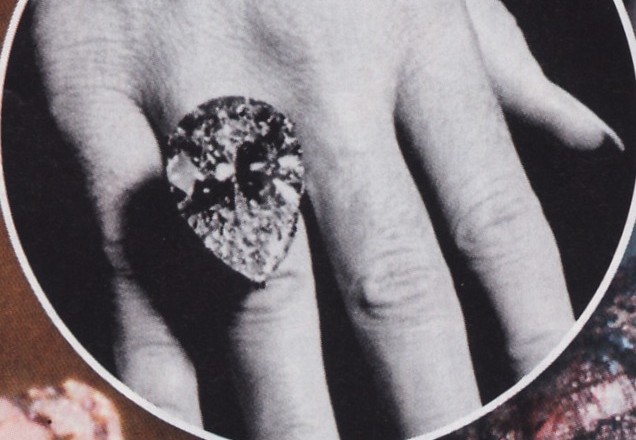 The auction of the Taylor-Burton
After the second divorce of the Taylor-Burton couple, Elizabeth Taylor auctioned off the diamond in 1978. It went for the impressive value of $5.000.000. The proceeds of this auction were donated to the construction of a hospital in Botswana.
The diamond's current owner is Robert Mouawad; he found the diamond to have a few rough edges. That's why he had it recut resulting in a renewed Taylor-Burton diamond weighing 68 carats.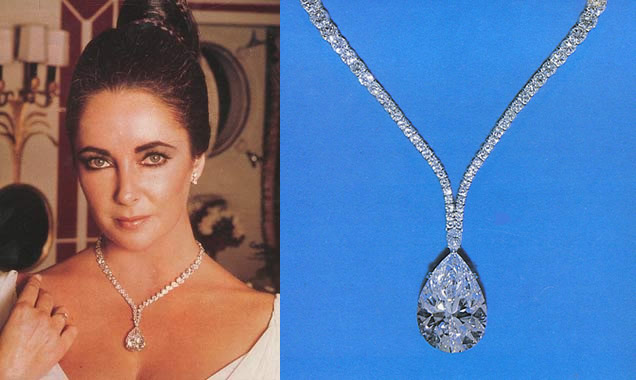 Elizabeth Taylor's jewellery collection
While 5 million dollar is a lot of money, definitely in the 70's, it's still just a small portion of Elizabeth Taylor's complete jewellery collection. Her collection was estimated at $150 million upon her death. It contained impressive names such as the La Peregrina Pearl which once belonged to Queen Mary I of England.
Visit us
To this day, we still attach great importance to diamonds. Today diamonds symbolize the eternal love between two people. It is believed that if you put an engagement ring on your loved one's finger, this person will instinctively know if you are the one. There is only one way to find out! Who knows, maybe diamonds still have special powers?
Visit us and be enchanted by the diamonds of the Diamond Museum.